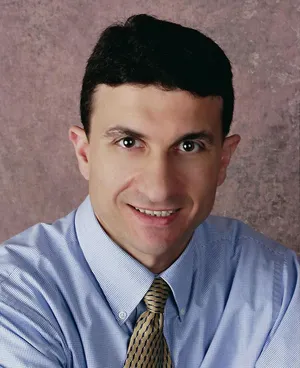 At Texas Thyroid and Endocrine Center we maintain the highest levels of accreditation and pursue ongoing education to stay abreast of the latest trends in the medical field. Read on to learn more about Dr. Stephan's experience and training.
Family and friends touched by diabetes affected Dr. Elias Stephan and made him interested in medicine, particularly the field of Endocrinology since high school. He studied at the American University of Beirut in Lebanon and obtained his Bachelor degree in Biology and Doctorate degree in Medicine. He completed a postdoctoral fellowship in the Endocrinology department at The Robert Wood Johnson University Hospital in New Brunswick, New Jersey. He went on to do his Internal Medicine residency at Staten Island University Hospital in New York and Endocrinology fellowship at the Medical University of South Carolina in Charleston where he had exposure to many different endocrine disorders and participated in research to help find a cure and improve the lives of patients with diabetes.
After his Endocrinology fellowship, Dr. Stephan moved with his wife, Dr. Mona Zaher, to settle in Sugar Land, Texas, where he enjoys spending time with his family and dog. Since he also has a passion for healthy lifestyle education, he became a certified diabetes educator and enjoys cooking healthy meals for his family and sharing the best food choices with his patients.
He is certified by the American Board of Endocrinology. He is a member of the Fort Bend County Medical Society, the Texas Medical Association, the American Association of Clinical Endocrinologists, the Endocrine Society, the American Diabetes Association, and the American Association of Diabetes Educators.